Introduction
NKMB's Karate Ministry exists with the mission to Promote Physical Health, Train Peacemakers, & Share the Gospel of Jesus Christ. Our ministry operates under the chief instruction of Sensei Deo Namwira, 5th Dan International Meibukan Gojyu-ryu Karate-do Association (IMGKA). Sensei Deo is a member of Karate for Christ International, an organization purposed to share the gospel through martial arts training.
Our style, traditional Meibukan Goju-Ryu Karate is a great family activity (ages 5+) and a sport that is accessible to all ages. While promoting a healthy and active lifestyle, as Mennonite Brethren this style of karate embraces our peacemaking perspective in that the primary goal of our training is to prevent violence. As part of the IMGKA, all students receive international certification for belt levels.
As a ministry of this church and as a member of Karate for Christ International we also seek to encourage ones walk in the Christian faith and engage our larger community through our study of karate. Our weekly classes include a short bible teaching and prayer time.
Registration
For those trying for the first time we offer a complimentary class – please just come wearing sweatpants or athletic shorts & t-shirt and please note that we train barefoot (unless medically required to wear footwear). Registration is not required ahead, although you are welcome to bring a filled out registration form with you for the first class.
Please contact us at karateforchrist@nkmb.org with any questions!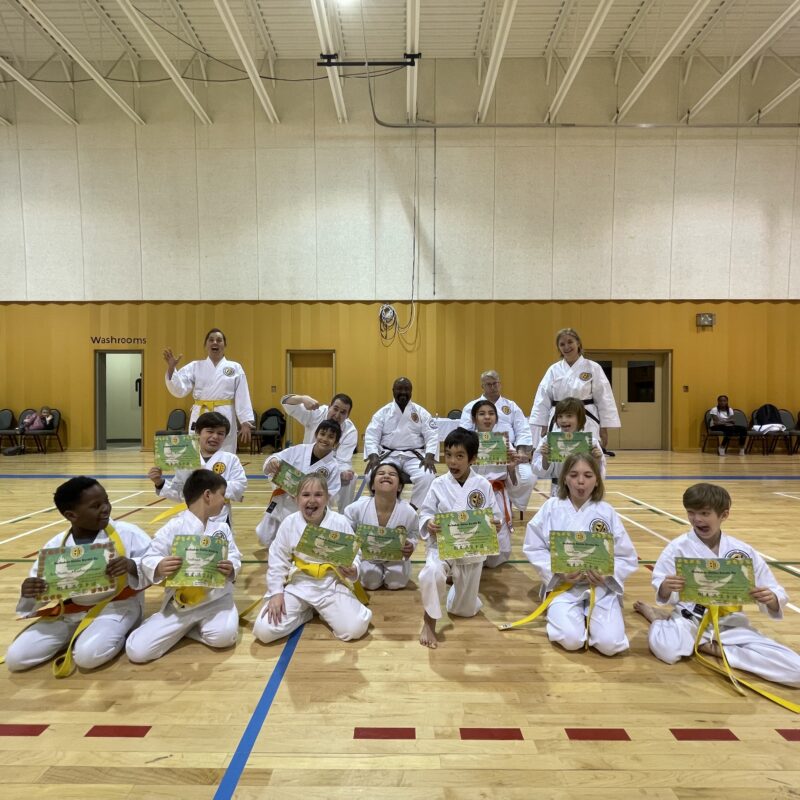 Training
Our classes take place Monday evenings from 6:30pm-7:30pm for all ages (K-12 & Adults) followed by additional youth & adult training until 8pm. We train at NKMB Church, 1315 Gateway Road in the gym. Please enter the church at Door #6 around the east side of the building.  Chairs are available for parents to watch the class, and children may be also dropped off and picked up if parents deem them independent enough.
Tuition Cost: $30/monthly. First additional family member is $20/monthly and $10/monthly for any additional family members.