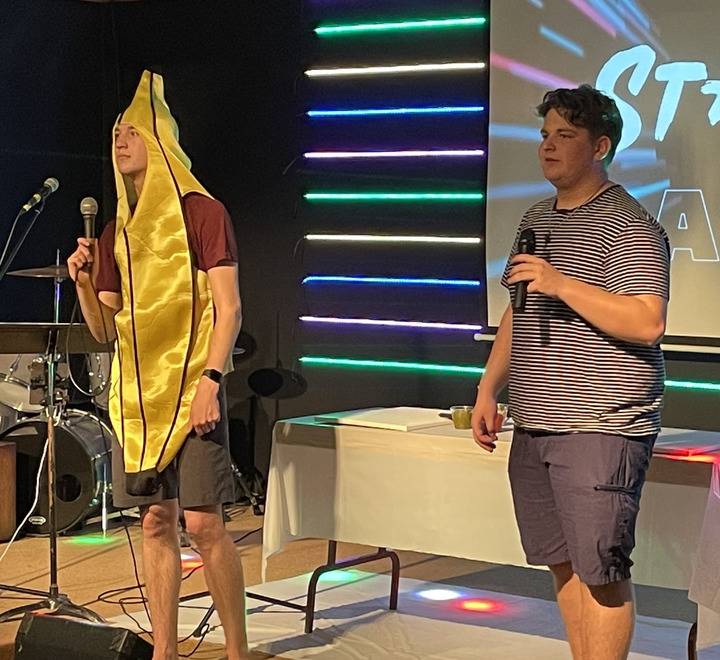 About myNKMB Youth
MY stands for Middle Years, grades 6-8, but it also represents belonging and ownership. Church should be a home away from home for our students and we build our program to encourage this! myNKMB is an intentional mix of relationship building, bible study & teaching, and fun. While many activities will take place as a large group, there is also time set aside for our youth to connect with their small groups of boys or girls in the same grade along with their adult leaders.
Mid-Week Programming
myNKMB takes place on Tuesday evenings from September to early June, and for special events during the summer months. Please see a detailed schedule below.
Sunday Mornings
Café 1315 for youth in Grades 6-12 takes place Sunday mornings at from 11:15am – 12pm following our 10am Worship Service. Programming includes games, video based bible teaching, & couch group discussions.
Registration
Annual registration is required to attend NKMB Youth events. Registered families will be added to our parent information email list.
Upcoming Events
Tuesday February 7th – myTuesday
7pm – 9pm. Games, worship & teaching, small group discussion for grades 6-8. Enter at Door 7. This week's topic: Jesus Said – John 14:7
Tuesday February 14th – Big Fun Event
More details coming soon! You're gonna love it.
Tuesday February 21st – No Youth This Week
NKMB is hosting the Winnipeg Real to Reel Film Festival this week. Please click HERE for more information!
Tuesday February 28th – myTuesday
7pm – 9pm. Games, worship & teaching, small group discussion for grades 6-8. Enter at Door 7. This week's topic: Jesus Said – John 8:12
Please register your son or daughter to receive our parent update emails