At NKMB we strive to produce a worship environment that leads people to:
KNOW JESUS
BE KNOWN FOR KNOWING JESUS
AND TO INVITE PEOPLE TO KNOW JESUS.
Our calling and purpose is to dwell in the presence of God through worship, not only during our Sunday service, but in our everyday lives. It is what we were created to do. Whether we are leading worship on stage with a guitar, running sound, or programming lights, our goal as a worship ministry is to make Jesus known. We trust that through our worship, people would be drawn into a more intimate, life-changing relationship with Jesus Christ.
Music Teams
If you are musical and would like to be part of the music ministry here at NKMB, we would be so excited to find a place for you. It is a fun, challenging, and rewarding ministry. If God has gifted you with musical ability, we want you to be able to use it for His glory! This is a somewhat complex ministry with many moving parts. So for your advantage, and that of the worship ministry as a whole, there is a short process to become a part of the music ministry team.
Contact Cathy to request a music team application.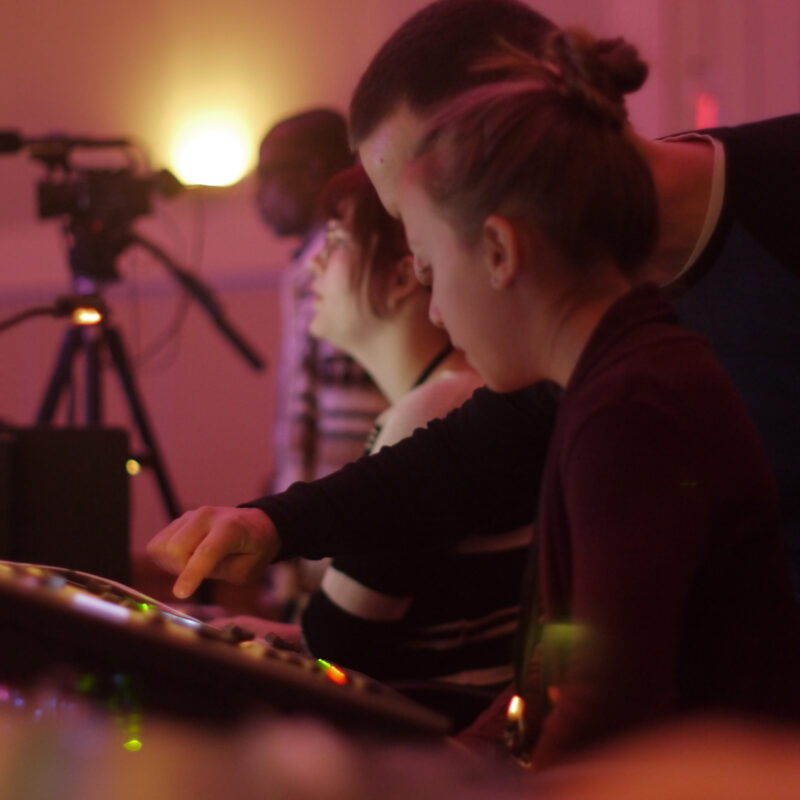 Tech + Production
We are always looking for people that have a passion for the technical and production elements of worship!
The production team bridges the musicians on stage with the congregation to lead people into the presence of God and help people experience the wonder of the gospel again and again.
Opportunities to serve:
Tech – Sound, Lights, Lyrics/Slides, Livestream Director, Producer
Creative – Stage, Photography, Video, Graphics, Social Media, Storytelling
Experience not required. Technical training provided.
Contact Justin to get involved.